85. Play Golf.
For professionals and amateurs alike, Maui is golfing paradise. Maui has a great variety of golf course ranging from inexpensive to top 25 in the world. The PGA Tour starts its season each year in Kapalua by inviting the previous seasons champions out to play the Plantation Course. Even if you don't it like Dustin Johnson, Maui has some other great options as well. We like Pukalani, which is a beautiful 18 hole championship golf course located in Upcountry Maui with dramatic views of the volcano and the ocean.
86. Surf!
Surfing is kind of like golf, in that there are so many different experience levels. If you're an experienced surfer, you probably don't need us to tell you about all of the great breaks on Maui, including Ho'okipa, Honolua Bay, and S-Turns. For those of you wanting to learn, we definitely recommend booking a lesson and learning to surf from some true Hawaiians. It's the best way, our friends at the surf academies know all the tricks.
87. Have a Shave Ice at Ululani's
Ululani's has been a Yelp superstar ever since they opened. Serving up the most delicious, freshly prepared shave ice concoctions by the thousands every day. They use only fresh ingredients and a secret ice-shaving technique that they wouldn't tell us about to make the most delicious frozen treat on the island. Their Front Street location is a must stop when you're in Lahaina to get your cold sugar fix!
88. Go to the Maui Swap Meet in Kahului on Saturdays
The Saturday morning Maui Swap Meet is a perfect way to spend your day off.  Shop local crafts and locally grown fruits and vegetables. You never know what you'll find at this fun and funky weekly event, you can even get an authentic Lomi Lomi massage in the shade of a palm tree here. They have unique local food for sale and you're guaranteed to strike up an interesting conversation with locals and other tourists alike.
89. Get Splashed by Nakahele Blowhole
Disclaimer: Nakahele Blowhole can be dangerous. Be careful. The Nakahele Blowhole should also be treated with a massive amount of respect as it was created by the power of Pele. With the proper swell, the ocean's surge creates a massive 40 to 50-foot high geyser that you can see up close and personal. Drive past Kapalua and keep going until your on a beautiful scenic drive. When you see the signs pull over and go for a short hike to see the blowhole, whatever you do, do not get too close and have a good time!
90. Take a Selfie with the Turtles at Ho'okipa Beach in Paia
Ho'okipa Beach is one of the favorite resting places of the Hawaiian Sea Turtle, also known as the Honu. Every day these monsters of the sea swim up on shore for a break from the riggers of ocean life to bask in the sun. You can bask in their beauty as well and learn more about them from the resident naturalist who is assigned to protect the turtles from over-eager visitors.
91. Get Some Slippahs Brah!
When you first land on Maui, hopefully, you remembered to bring what non-Hawaiians call flip-flops or sandals. In Hawaii and on Maui we take our island footwear seriously and for total island comfort, a solid pair of slippahs (slippers) is a must. You'll find way too many choices here, from the Locals brand at drug stores to the ultra-premium, luxury leather styles of Olukai. When you're on Front Street the folks at Island Sole have the best selection and a great return policy, FYI.
92. Launiopoko Beach Park
This beach park on Maui is a great place to come with your friends and family. Lots of space to play bocce ball in the grass, have a large group cookout, or even a wedding reception. The location is just south of Lahaina away from the hotels. Launiopoko has great water activities as it is a perfect spot for stand up paddle boarding or surfing during the right times of the year. The surf is usually gentle and good for beginners.
93. Visit Makawao Town
Makawao Town on Maui is one of those ideal, rural one street towns that is packed full of Hawaiian charm. Several small shops line Baldwin Avenue and have a variety of local gifts and local food to sample. We really like to spend time checking out Viewpoints Gallery with its diverse collection. The chili at the Rodeo General Store is also one of the best-kept secrets on Maui as it is made with Maui Cattle Company Grass Fed beef.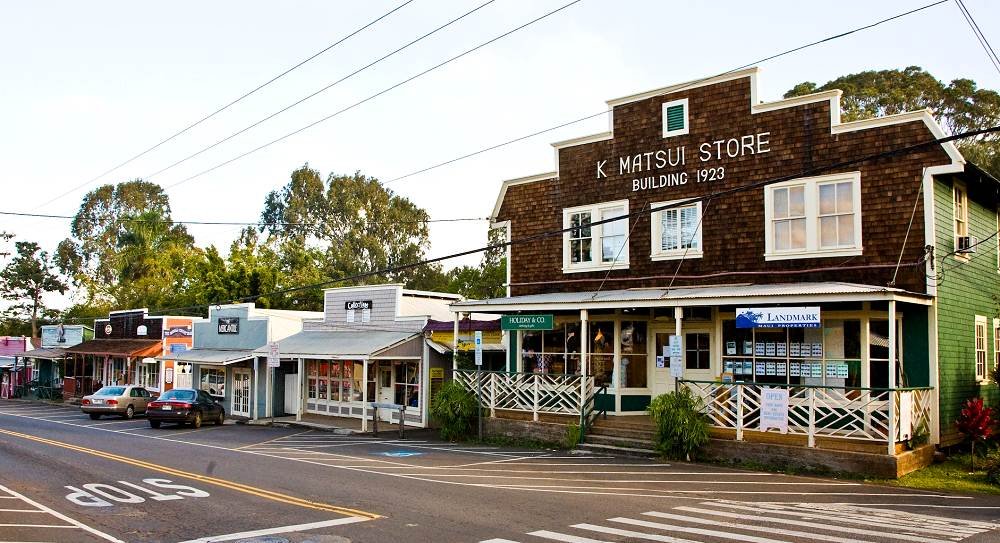 94. Catch a Show at the Maui Arts and Cultural Center
The MACC is Maui's best known and most widely visited music and performing arts venue, regularly showcasing a variety of performances. The outdoor pavilion has played host to a lot of great performers over the years. Headlining comedians also visit the MACC occasionally. Keep an eye out for the next event at the Maui Arts and Cultural Center as you never know who might be playing next.
95. Find Your Beach
Maui is best known for its large, beautiful beaches that are spread around the island. The west side, south side, and north shore all have great beaches, but the most famous beaches are definitely Kaanapali Beach and Big Beach in Wailea. Both of these are your quintessential Hawaiian beaches with the perfect sand and perfect water to make your day at the beach memorable. Once you've found your beach, find your activities at the beach. Snorkel? Surf? Body Board? Just grab a beach chair, a cooler, and some friends and you've got all you'll ever need in Hawaii!
96. Go on a Whale Watch
During the winter months between December 15th and April 15th, the waters of Maui are full of amazing humpback whales. These whales are easily spotted from the shore, but for a more personal and intimate experience with the mighty humpbacks, you'll want to book a whale watch. There are so many boats that whale watch its hard to narrow down the options, we like to watch the whales at sunset with dinner on one of these sunset dinner cruises.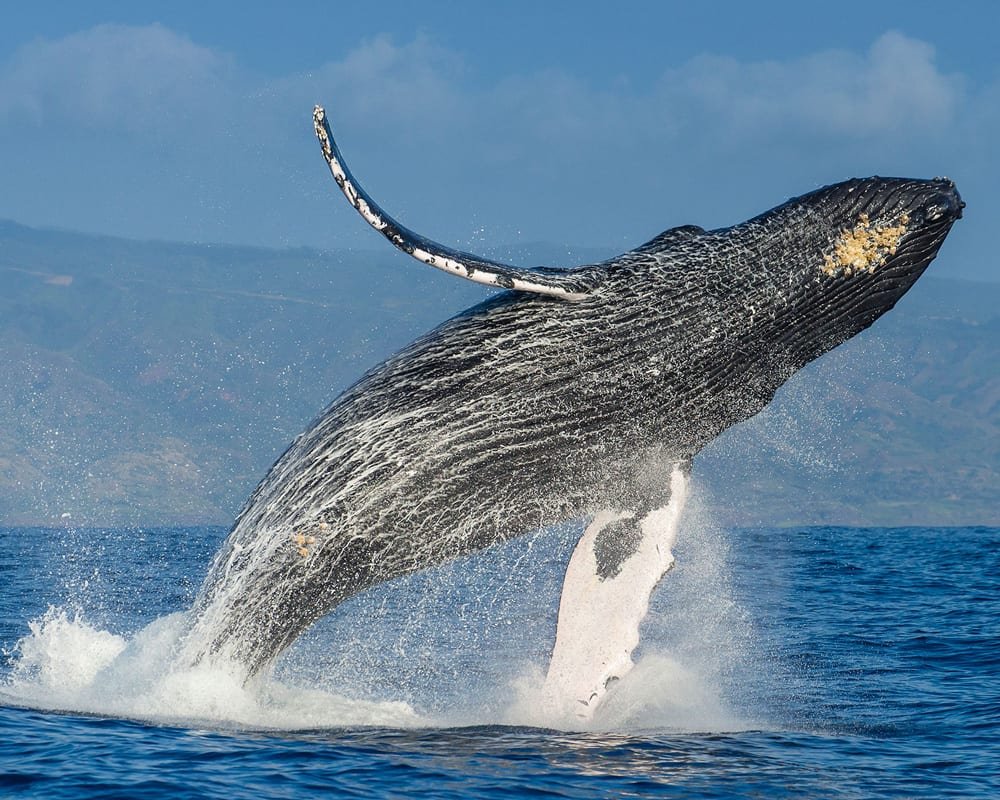 97. Watch the Surf at Honolua Bay in the Winter
If you're coming to Maui during the winter make sure you take a few minutes at least to park your car on the area overlooking Honolua Bay on Maui's North West Side to watch the big. beautiful surf break. Most likely, there will be a competition and you'll get to see some of the sport's finest surfers carving artistic rides along these beautiful big waves. In the summer, Honolua Bay is very flat and gentle, a perfect snorkel site and is the destination for many of our snorkeling catamarans that depart from Kaanapali Beach.
98. Get a Poke Bowl at Tamura's in Lahaina or Kahului
The poke bowl is one of the best single dishes available in Hawaii and nowhere in the world does a poke bowl quite like we do here in the Aloha State. Poke Bowls are available at many locations including Foodland, Safeway, many restaurants, but if you want the best fish and the best flavors, Tamura's Market has them all beat. We love the fried garlic mixed with the ninja sauce and furikake seasoning on the rice. Yum!
99. Hike the Coastal Trail in Kapalua
With parking available at Ironwoods Beach in Kapalua, you can take a quick hike across the boardwalk overlooking Ironwoods beach through the lava field, which is also a bird sanctuary. The hike extends to either to the Cliff House where you can do some cliff jumping or the trail extends towards Kapalua Bay. Beautiful scenery and few crowds make this hike a great addition to any day on Maui.
100. Eat Breakfast at the Gazebo in Napili
Napili Bay is known for its idyllic views of Molokai and calm, lapping waters that wash gently on its shore. One of Maui's best breakfast restaurants, the Gazebo, also happens to be located on the southern side of the bay serving up delicious macadamia nut pancakes and a breakfast fried rice that is big enough for three! Be ready to stand in line though, the average wait on a typical morning is 20 minutes, but its a beautiful 20 minutes taking in the beauty of Maui's Napili Bay.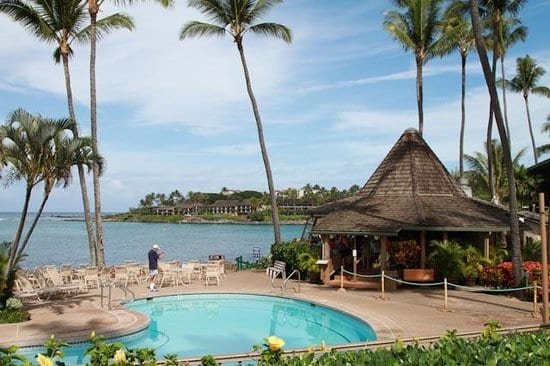 101. Take Some Maui Pineapple Home
If you enjoy the delicious pineapple here on Maui, don't worry, you can take a few home with you too. Maui Gold Pineapple sells ready-to-travel pineapples that are guaranteed to make it through agricultural inspection on your flight back home, where ever that may be. For the true pineapple enthusiast, you can go on a tour at the Maui Pineapple Farm to see how these delicious fruits grow and taste some fresh Maui Pineapple from the field.